Meet Anita Hutton
Practice Manager
Get to know our team member who keeps the day-to-day operations of our practice running smoothly.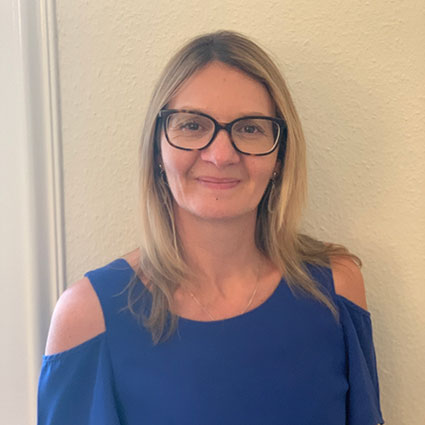 In her role at the practice, Anita skillfully and cheerfully manages the daily operations of our bustling clinic. She particularly loves seeing patients across the spectrum—from infants to seniors—come in for care.
Kind and caring, Anita enjoys welcoming patients into our friendly practice and helping them get the care they need.
Some patients feel nervous when they first meet us; I like to help put their minds at ease."
From Corporate Travel to Chiropractic Clinic
Anita had worked for 20 years in corporate travel before joining our team. She's found that many of her acquired organisational and interpersonal skills have transferred into her current position.
Discovering the Benefits of Chiropractic
Before Anita started working at our practice, she hadn't been exposed to chiropractic care. "While many people equate chiropractic with the back, I've found it's so much more than that. I've gained more insight into how many other things chiropractic can help with."
She's witnessed the positive effects of natural chiropractic care on patients of all ages, including young children with tongue-tie. "I find it amazing to observe the progress the little ones have made."
EXPLORE OUR SERVICES »

Outside the Practice
In her spare time, Anita likes to run and recently participated in a 60-mile Cancer Research UK run that took place over September. A raffle was held in the clinic; thanks to our generous patients, 300 pounds were raised.
Anita also loves to walk her French bulldog Cousteau after the legendary undersea explorer!
Book an Appointment
Contact our Aberdeen practice today to schedule an appointment!


Anita Hutton | 01224 585 456