Meet Kumaran Pillay
Doctor Of Chiropractic
Valetudo Est Opulentia- meaning Your Health Is Your Wealth. One should never underestimate the value of being fit and healthy, because once it's taken away, your health becomes an extremely precious commodity!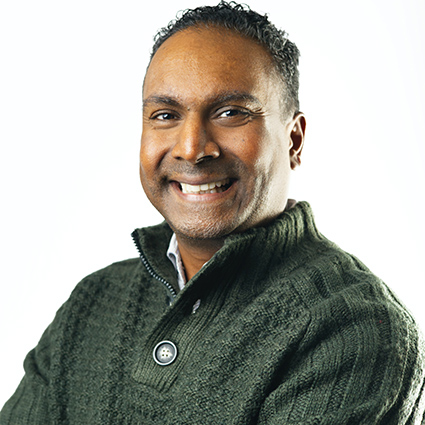 Experiencing the Effects of Chiropractic
Dr Kumaran Pillay played alot of sport throughout primary, high school and university in Durban, South Africa. His main sport was of interest was football, but also played cricket, volleyball, tennis and in university picked up golf. He sustained chronic ankle sprains during football, that often put him out for weeks at a time. After having various therapies, that proved unsuccessful regarding his chronic ankle sprains, he was recommended to see a Chiropractor, at the Chiropractic Day Clinic, Durban University of Technology.
After a series of Chiropractic sessions, not only did the ankle sprains improve tremendously, but he was able to return to football sooner than expected. This inspired him to pursue a career in Chiropractic and specialise in Sports Chiropractic.
EXPLORE OUR SERVICES »

Education & Achievements
Dr Pillay went to the Durban University of Technology, in Durban, South Africa, where he was the first to graduate in his class. In 2016, he was awarded Dutch Chiropractor of the year, from the Dutch Chiropractic Federation, The Netherlands. In 2019, he was awarded Chiropractic Lecturer of the year, from the International Medical University in Kuala Lumpur, Malaysia.
In addition to his Chiropractic Master's degree, he possesses the following post graduate qualifications:
Post Graduate Diploma in Sports and Exercise Medicine(USW)
Diploma in Football Medicine(FIFA)
International Certificate in Sports Chiropractic(FICS)
Diploma in Sports Psychology
Diploma in Sports Nutrition
Diploma in Physiotherapy
Since 2006, Dr Pillay has had the privilege and experience of practicing Chiropractic in 3 different continents (Africa, Asia and Europe), 5 different countries (South Africa, England, Malaysia, The Netherlands, and Scotland), and 8 different cities (Durban, London, Kuala Lumpur, Meppel, Perth, Manchester, Chester and now Aberdeen).
Providing Care With Compassion
One of the first things that patients will notice about Dr Pillay when they meet him is that he's compassionate, caring and professional. Being a sportsman himself, he is enthusiastic about providing Sports Chiropractic care. He sees many patients with sports related injuries like ankle sprains, quad and hamstring strains, tennis and golfer's elbow, rotator cuff tendonitis, etc.
Enjoying an Active Family Life
When Dr Pillay is not in the practice, he enjoys spending time with his wife hiking. He plays football and golf, with regular visits to the gym. Dr Pillay and his wife love participating in charitable activities, karaoke and watching movies on the big screen.
Book an Appointment
Contact Aberdeen Chiropractic Clinic to schedule an appointment with Dr Pillay!

Kumaran Pillay | 01224 585 456