Meet Massimo Zampelli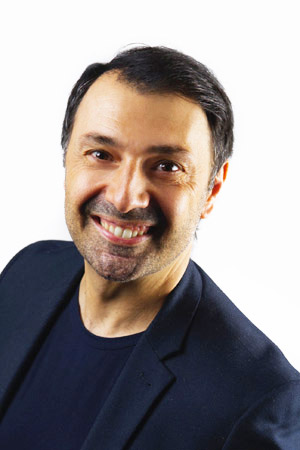 Doctor of Chiropractic
As humans, we are more complicated than we think. I'm fascinated by the ability of the nervous system and the body's extraordinary ability to function spontaneously and naturally."
Before becoming a chiropractor, Massimo was a successful entertainer, working for the largest holiday tour operator in the world. He worked in many countries, including Italy, France, Croatia and Switzerland.
Experiencing the Effects of Chiropractic
In 2006, Massimo sustained a shoulder injury. He went to see several physical therapists and orthopaedists but had not gotten any results from them. Massimo heard of a chiropractor from the United States. This doctor at the time was famous in Europe and served as the team doctor for an important team in the Italian Premier League and got excellent results for football players. Massimo decided to see if a chiropractor could help him.
"I went on the Internet and found the closest chiropractor to my home. This doctor, who started at Palmer College of Chiropractic in the United States, is based in Calabria and is now my friend and mentor."
When Massimo first met with the chiropractor, he was impressed by how perfect and precise the first exam was. The doctor performed full orthopaedic and neurological tests, as well as chiropractic tests and palpation.
"He explained everything clearly to me, and he was really human. I believed in what he said because he believed in it. The day after the first adjustment, I was surprised by how chiropractic helped my shoulder and the strength of my left arm was feeling fantastic. I saw that chiropractor a few times and started to work again as an entertainer before deciding to go to university."
Education & Experience
Massimo started his studies in Rome in neurological rehabilitation. As there's no chiropractor college in Italy, he moved to the UK to study at the Welsh Chiropractic Institute. Massimo completed the rigorous five-year program, obtaining a Master of Chiropractic degree. He also did a Graduated Education Program (GEP) with the Italian Chiropractic Association.
During his career, Massimo worked in different clinics caring for various types of patients, from gym-goers and martial arts enthusiasts to rugby and football players. Here are some of the many conditions for which patients seek his care: sciatica, lower back pain, neck pain, radiculopathy, headaches, and TMJ issues.
Proficient in Many Techniques
Massimo likes to travel every few months around Europe, attending chiropractic seminars. He is passionate about neurology and different techniques, including muscle testing and Gonstead. Massimo also uses Diversified and Activator Methods® and attends Applied Kinesiology (AK) seminars. "I will never stop learning how to help people."
Being Human, Ethical
and Correct
"I can't be a doctor or human without being correct, honest and ethical. My science is being human, ethical and being correct towards everyone. That's my foundation."
Money does not drive Massimo, and he doesn't try to sell patients anything. He just wants to help. That starts with taking the time to listen to his patients' concerns and goals, and provide a thorough exam and testing to identify what's going on. Then, he'll provide customised care to meet the unique needs of each patient.
Active, Social & Multilingual
When he's not caring for patients' spines, Massimo likes going to the gym, running, playing football and tennis. Before the pandemic, he liked to be out with his friends, salsa dancing, listening to music and socialising. Massimo also enjoys spending time with his girlfriend and family.
He speaks the following languages: Italian, French, English and Spanish. Massimo also speaks a bit of German.
Book an Appointment
Contact us today to schedule an appointment with Massimo!

Dr. Massimo Zampelli | 01224 585 456