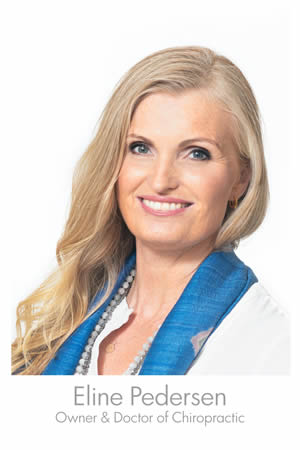 Meet Eline Pedersen (Director)
BSc, MSc, Doctor of Chiropractic
Recognised as an award-winning international speaker and exceptional chiropractor, Eline is passionate about helping patients achieve optimal health and wellness. She graduated in 2004 from Anglo-European College of Chiropractic. Eline ensures that patients are at the centre of their healthcare -respected, informed and offered the best available evidence-based practice from their chosen health team.
Passionate About Helping Women and Children
Eline has dedicated her career to understanding the effect of birth trauma on the developing child, and the pregnant and birthing woman's health and wellbeing in transition to motherhood. She loves the chiropractic role in the multidisciplinary birthing team, working together for the best possible birth outcome.
In 2014 Eline took the initiative to the now well-recognised nonprofit organisation Birth Forward in Cyprus. The organisation was founded by health professionals, parents and individuals with a common passion for improving the birthing culture and high statistics of interventions at birth.
As the  Honorary President of Birth Forward Eline has a passion for promoting awareness of the European Medical Guidelines while supporting the natural birth process when possible.
"Under my presidency, the volunteer organisation is currently working with the partners in several countries and the Ministry of Health in Cyprus to provide information about the creation of the family from conception to when a baby is 6 months old. Through the EU-funded project Baby Buddy Forward this information will be disseminated in five different languages to the multicultural population of the Middle East and Cyprus."
Read a feature article about Eline »
EXPLORE OUR SERVICES »

A Recipient of Numerous Awards and Honours
Eline has been recognised with the following:
Feminine Capital Forum Award (May 2017): She was recognised recently at the Feminine Capital Forum, which was held at The Colony Hotel in Cyprus in May. During the event, which was the island's first, surprise awards were bestowed upon four outstanding female entrepreneurs. Eline was selected as one of the recipients for her work with Birth Forward in Cyprus.
Inspiration Awards for Women – Human Rights category (September 2017): The Inspiration Awards for Women heralds the achievements of extraordinary women who inspire those around them via the media or their astonishing achievements in their everyday lives.
Stardust Award (November 2017): According to the organisation's website, this exciting and prestigious event, "brings together some of the world's leading inspirational and transformational coaches, speakers and authors who have been carefully chosen from around the world."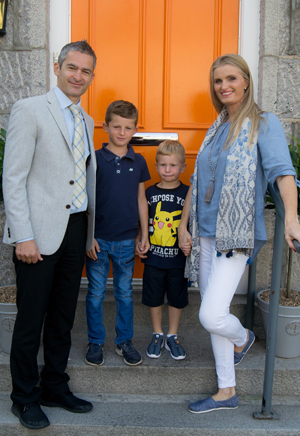 Enjoying an Active Family Life
When she's not seeing patients, Eline enjoys her chiropractic life with her family of two lovely boys and fellow chiropractic husband Costas. They divide their time between their clinics in Scotland and Cyprus.
Book an Appointment
Contact us today to schedule an appointment with Eline!

Eline Pedersen | 01224 585 456